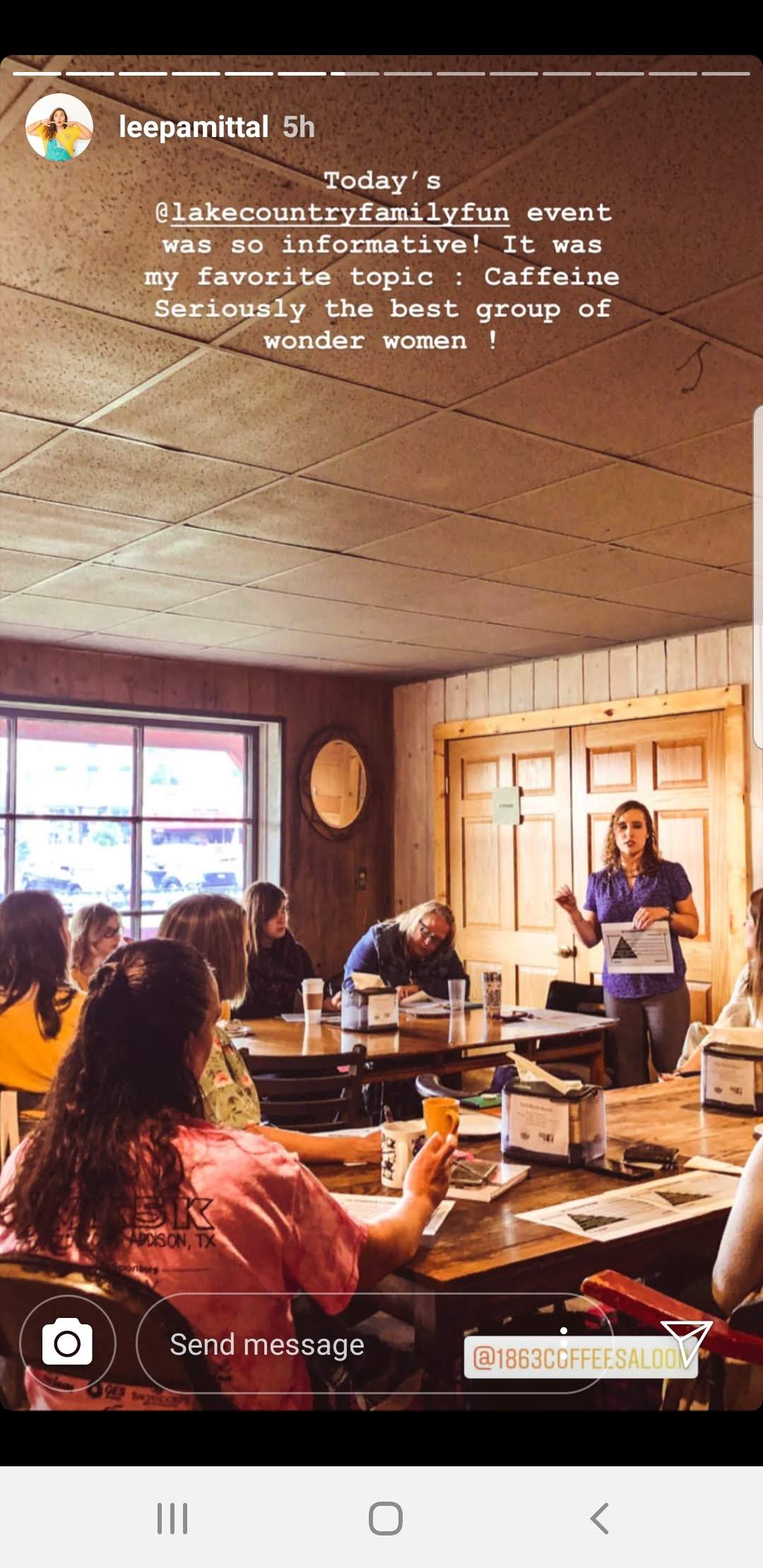 Fatigue doesn't have to be the enemy.
As a mom, you're capable of juggling an extraordinary load of responsibilities. It's amazing what you can accomplish when you know your little one(s) are counting on you. Thus feeling burned out and overwhelmed is inevitable.
The good news is fatigue doesn't have to be the enemy. Whether it's feeling sleep deprived or mentally overwhelmed, fatigue can be a powerful tool.
And I'm here to show you how to wield it.
I've helped hundreds of college students, small business owners, and parents with my system, "The 5 Levels of Fatigue".
Shown Here: Presenting my system for the Wisconsin Lake Country Family Fun networking group, "Lake Country Currents" [October 2019]
Are you ready to spend fewer days as a walking zombie? Here's how I can help.
Nearly 90% of the adult population drinks caffeine on a daily basis. It's such an automatic part of our day, we don't think about it much. However, you'd be surprised how much caffeine can affect your overall health and mental well-being. People turn to caffeine when they're emotionally exhausted, but caffeine can't cure that kind of tiredness.
No, I am NOT going to virtually confiscate your coffee maker.
Instead, I'm going to teach you how to drink caffeine strategically. How to feel more alert and focused without caffeine. When caffeine backfires and makes you even more stressed. And how small steps can help you beat burnout. I know this system will help you because it's a system I've created for myself and used for many years as both scientist and a mom.
Choose Two: Sleep. Work. Child Care. Self Care.
I see you, putting on the Strong Face. Trying to hold it all together. Telling yourself you'll just have to "make it work". I see you, getting burned out because your kids (and maybe your own parents) depend on you.
I see you. I've been there. And I can help.
I joined the "two kids under 2 years old" club in the spring of 2020. COVID restrictions made those first months with the new baby a real struggle. But even before that, I was no stranger to sleep deprivation and burnout.
In college, I had not one, but TWO part-time jobs, in addition to being a full-time student. Like so many others, I turned to caffeine to help me juggle all my commitments. But I didn't just drink caffeine, I researched it.
Overall, this course is not just about caffeine. Instead, this course is scientifically designed to help you get more energy with less caffeine. It's about self care and mindfulness, too.
In this course, you'll learn how to gauge how tired you are, then you'll get a game plan for each level. Imagine how empowering that is - having a game plan for those days you feel like you're barely holding it together. You can't control your situation, but you CAN control your response. And that's where my system comes in.
About Your Instructor: Danielle Robertson Rath - the "GreenEyedGuide"
Have we met? I am Danielle Robertson Rath, the leading authority on the science behind caffeine and energy drinks. Best-selling author of How to Get Sh*t Done When You Feel Like Sh*t. The host of the Caffeine at Midnight podcast. And the founder of GreenEyedGuide Research and Consulting (GEG).
I've been studying caffeine and energy drinks since 2003. That was the beginning of the "Energy Drink Boom". That was also when I officially became a giant science nerd. I earned my bachelor's degree in Biochemistry/Chemistry from the University of California San Diego. Then I earned my master's degree in Food Science/Food Chemistry from the University of California Davis.
I've worked hard to become a resource – a GUIDE – to the confusing, and often contradicting information about caffeine and energy drinks. In fact, this is how I got the name "GreenEyedGuide". With my passion for caffeine and science, I've done hundreds of presentations for parents, small business owners, and college students.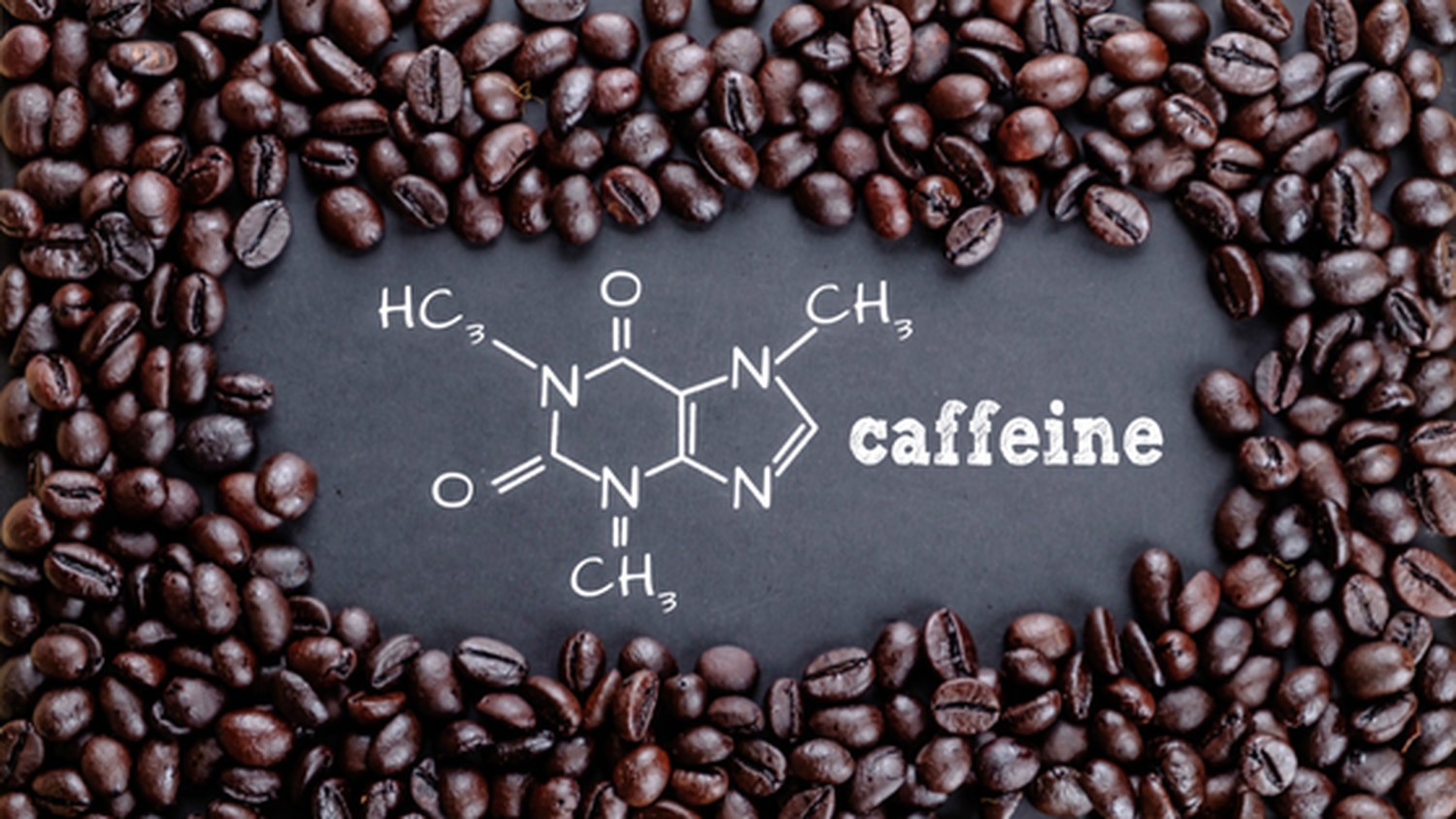 Top 10 Caffeine Mistakes eBook
Learn the most common mistakes people make with caffeine, and how those small mistakes have big effects on your mental and physical health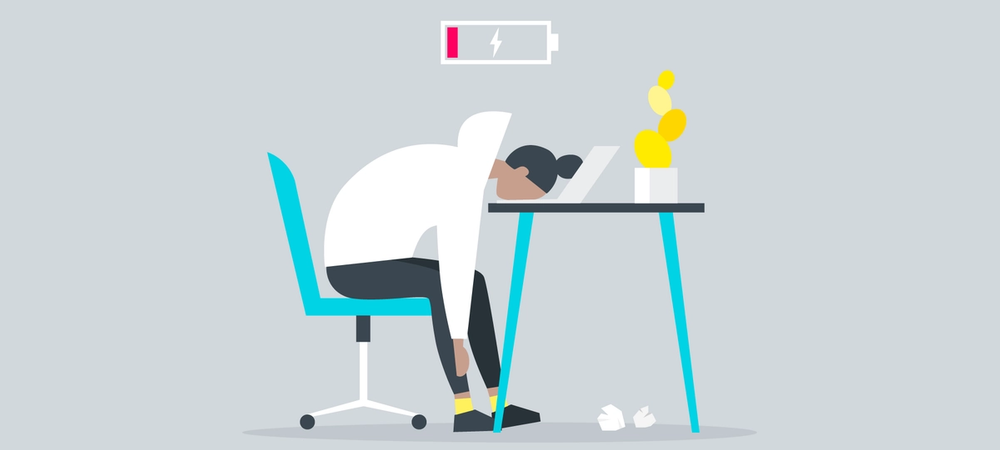 Beating Burnout Training and Workbook
In this 30-minute training session, I'll teach you how to diagnose your Level of Fatigue.
Then, using the workbook provided, you can build your own custom game plan per level. Examples are included, but I'll walk you through creating your own Burnout Busting strategy per Level of Fatigue.
30-minute video
Video transcript
Training companion workbook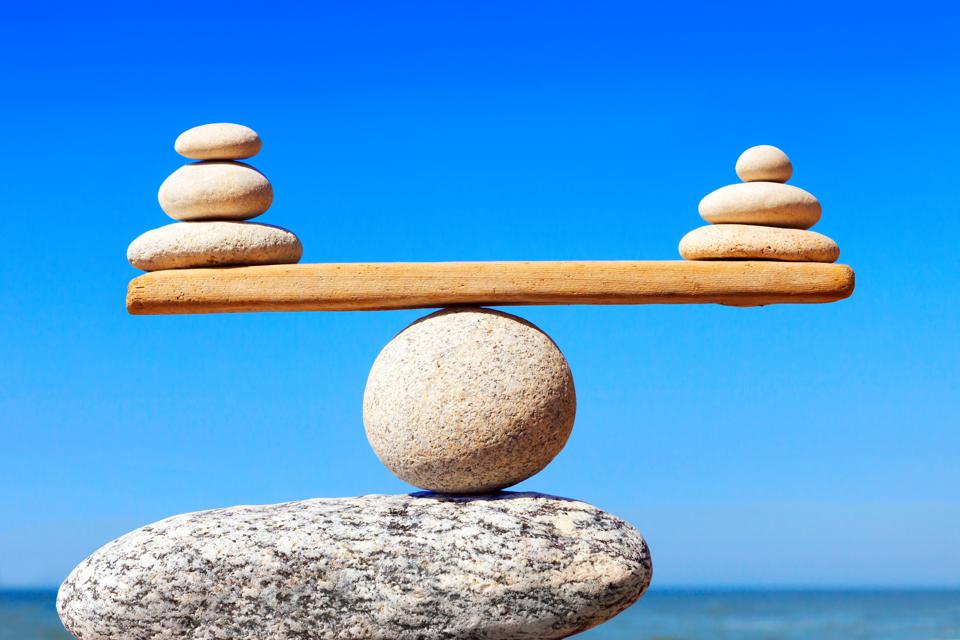 Mom's Guide to Fatigue Level 4
This segment is specifically for those superhero moms who say "I'll figure it out" more often than "I need help".
I'll walk you through an exercise where you can catalog all your big responsibilities. Then I'll help you identify areas where you can regain some control and balance.
15 minute podcast
Training companion workbook
Mom's Delegation Cheat Sheet PDF
Available in days

days after you enroll

Ready? Let's Go!